[ad_1]

Please use the menu below to navigate to any article section:
For many Australians and international arrivals, Brisbane offers the best of both worlds.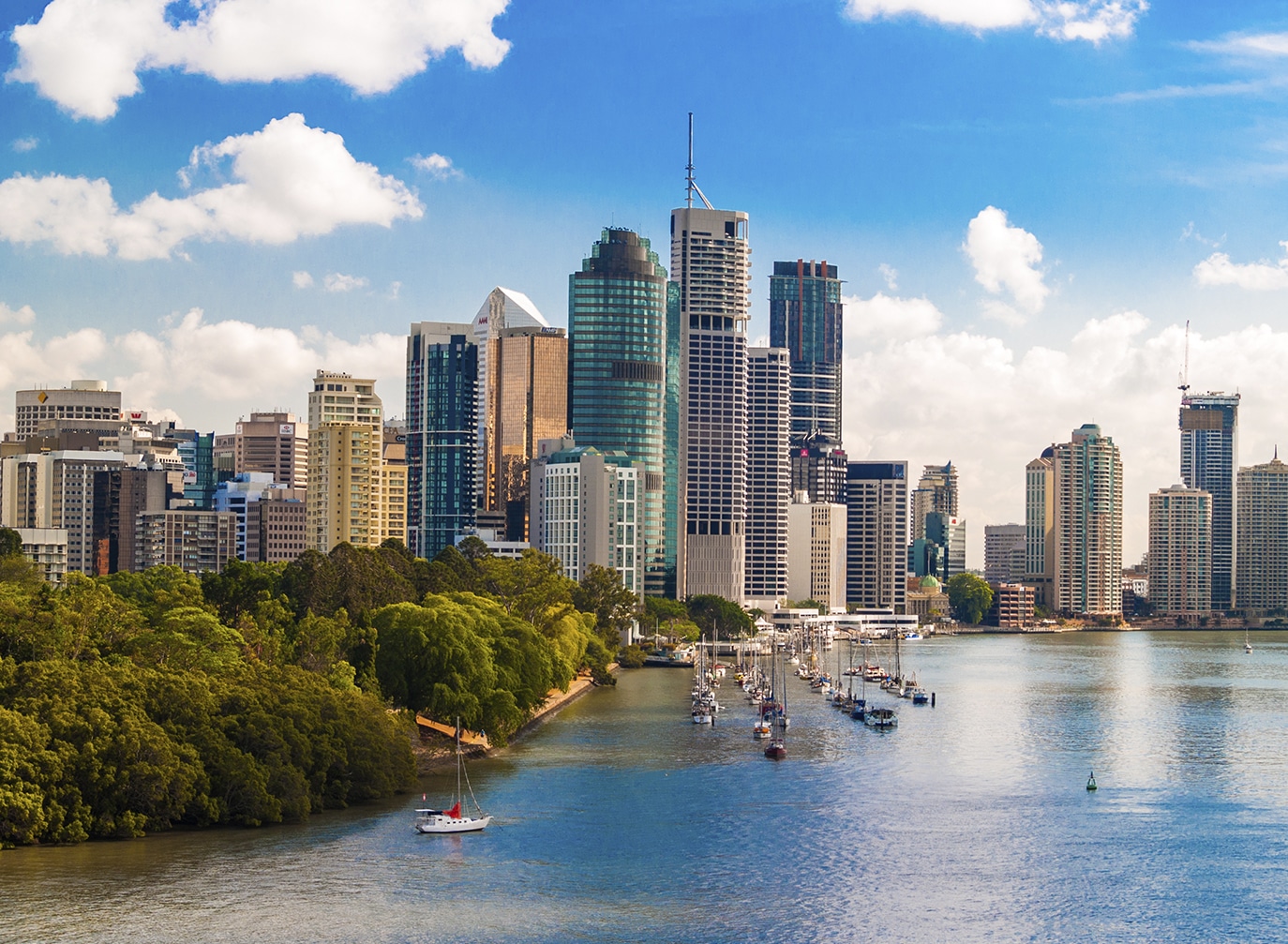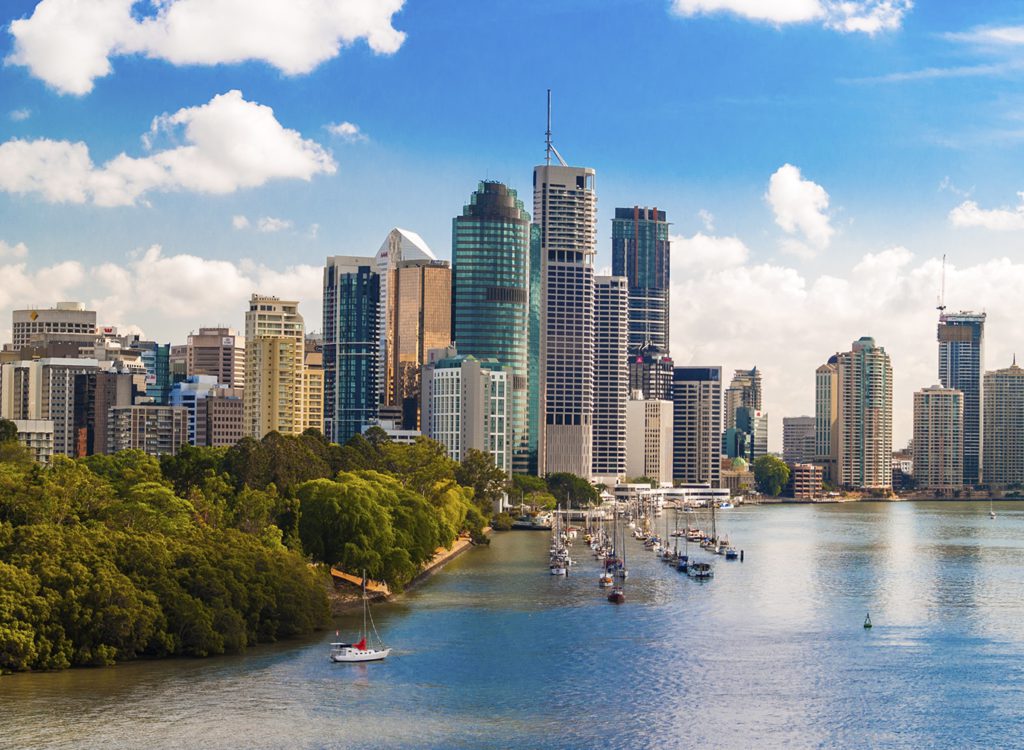 It's a little less chaotic and busy than the bustling streets of Melbourne or Sydney, but it's still full of life and overflowing with art, culture, and cuisine.
Located in the southeast of Queensland, Brisbane is ranked 10th in the World's Most Liveable Cities list.
It's home to over 2 million people and it boasts a cosmopolitan lifestyle with over 300 days of sunshine every year, it's easy to understand Brisbane's appeal.
Brisbane might be a great place to live – but is it a solid investment prospect?
First things first: is Brisbane a safe place to live?
According to Budget Direct, the average crime rate across Queensland is 130 crimes per 1,000 properties.
But the CBD area, covered by postcode 4000, has a much higher crime rate of 429 crimes per 1,000 properties!
Although that rate might sound a little alarming, keep in mind that these crimes cover a full range of potential issues, from unlawful entry and attempted break-ins to theft and property damage.
Some properties in low socio-economic areas experience multiple criminal acts every month, while other suburbs can go months or years without incident.
A more reassuring way to assess the risk is using Budget Direct's home break-in stats, which reveal that around 2.4% of households are at risk of a break-in.
Fortunately, when we drill down into the data a little further, we can uncover many suburbs that safety-conscious home buyers and renters can look to for a peaceful and secure place to live.
What are the safest suburbs in Brisbane?
Within Australia's third-largest capital city, there are evidently some more desirable (and unfortunately, some less desirable) places to live.
Data from Budget Direct reveals five postcodes in particular that are sought after for their safety.
Let's check them out…
Ferny Hills & Bunya
Postcode: 4055
With a paltry 1.4 crimes per 100 properties, Ferny Hills is a super-safe suburb by Brisbane standards.
The suburb has 8,743 residents, 86% of which own their homes, and families make up just over half of the population.
Located 18km northwest of the Brisbane CBD in the Moreton Bay region, it borders on Brisbane Forest Park, so it's an ideal spot for those who love to get out and enjoy the sunshine.
It shares the 4055 postcodes with Bunya, a suburb of almost 2,000 people, almost all of whom are homeowners.
Bellthorpe, Cedarton, Commissioner's Flat, D'Aguilar & Delaney's Creek
Postcode: 4514
A crime rate of 1.6 incidents per 100 properties makes these suburbs much safer than the Brisbane average of 13 incidents per 100 properties.
Bellthorpe has a tiny population of just 121 people, mostly aged over 60, and Cedarton has a similar demographic.
Delaney's Creek is home to around 1,000 residents, and within the postcode, the majority of people own their own homes.
Delaney's Creek State Forest is nearby, and Delaney's Creek and Monkeybong Creek both flow through the area.
Samford Valley, Samford Village & Armstrong Creek
Postcode: 4520
Samford Village, a small suburb of just 800 residents, is around 21km from the Brisbane CBD.
The area boasts a crime rate of 1.7 incidents per 100 properties.
Neighbouring Armstrong Creek shares the postcode, with its 313 residents enjoying a peaceful life.
 There's a mix of families and young singles in the area, and most residents own their homes.
Anstead, Bellbowrie & Moggill
Postcode: 4070
Anstead has a population of around 1,500 people and is located 21km south-west of Brisbane's city centre.
Neighbouring Bellbowrie has almost 5,500 residents, while Moggill is home to about 4,500 people.
Waterways abound in the local area, including Pullen Pullen Creek and the Brisbane River.
The crime rate in this postcode is 1.7 incidents per 100 properties, well below the city average, and many residents enjoy a laid-back lifestyle on small acreage properties.
Dayboro, Ocean View & Mount Mee
Postcode: 4021
Also with a crime rate of 1.7 incidents per 100 properties is the postcode 4021, which includes Dayboro, Ocean View, and Mount Mee.
Dayboro is home to 2,126 people, Ocean View 933, and Mount Mee just 477.
Two-thirds of residents here are families, and most own their own homes.
It's an area of stunning native bushland and mountains, with plenty of small farms and wineries located nearby.
These suburbs are a bit of a drive from the CBD – Dayboro is 36km from Brisbane – but residents agree that the commute is a small price to pay for the scenery and lifestyle.
These suburbs have all been identified as being "low risk" when it comes to crime statistics, but that doesn't necessarily mean properties in these locations are automatically a strong investment prospect.
There are more than 10.5 million dwellings in Australia, and they're not all created equal.
In fact, in my mind, fewer than 4% of the properties on the market at any given time are what I would call "investment grade".
I've written plenty of articles and voiced many podcasts over time to share what I consider an investment-grade property is (more here and here, if you'd like to explore), so I won't go into the characteristics of a great investment, or the type of properties that fit these criteria.
Instead, I encourage you to consider:
What your investment goals are
Why do you want to invest in property
And how real estate can help you reach your goals?
Your property journey might involve a Brisbane-based property.
It could involve 2.
It may even involve 10!
Or it could include none.
The right investment strategy for you is personal and based on your own unique risk profile, income, expenses, and goals.
Taking all of these into consideration to work out your "goal" is key because once you know what you're aiming for, it becomes much easier to plan the steps you need to take to get there.
ALSO READ: Brisbane's best suburbs for 2022 and why the experts will get this one wrong
[ad_2]

Source link